Pellet Fuels Institute Welcomes Tim Portz as Executive Director
Pellet Fuels Institute Welcomes Tim Portz as Executive Director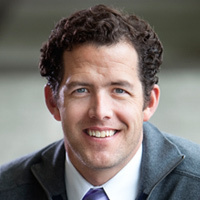 January 4, 2018 – Pellet Fuels Institute announced today that it has hired Tim Portz to serve as the organization's executive director. Portz, based in Minneapolis, MN, joins PFI with a wealth of industry knowledge from his previous role as longtime executive editor of Biomass Magazine and Pellet Mill Magazine.
"We are thrilled to welcome Tim Portz to lead Pellet Fuels Institute as the domestic pellet fuels industry continues to grow and evolve," said Stan Elliot, chairman of PFI's board of directors. "Appropriately, Tim is joining us in the middle of some of the coldest weather the nation has experienced in years, as Americans across many regions of the country are using pellet fuels for warmth. Tim is well known in our industry and brings significant expertise in wood fuels and the broader biofuels market, and we look forward to his guidance as the pellet fuels industry expands."
Tim Portz has been a renewable industry observer, reporter, and commentator for nearly a decade. Throughout his career, Tim has established himself as a consistent and outspoken champion for biomass energy- specifically the wood pellet sector. During his tenure at BBI International, Tim was also responsible for developing the agendas of the International Biomass Conference & Expo and the International Fuel Ethanol Workshop, developing strong relationships with experts and vendors across those industries. Prior to his career in renewables, Tim worked in sales and sales management for RR Donnelley, a global printing company. Tim attended the University of Iowa, graduating with a Bachelor of Fine Arts.  
# # #
The Pellet Fuels Institute (PFI) is a North American trade association that represents a range of contributors to the pellet industry, including companies that manufacture wood pellets and pellet manufacturing equipment, or provide other products and services to the densified biomass industry at large. To learn more, please visit PFI's website at www.pelletheat.org. 
Share this post: